01/05/2015 By Christine Cavalier
Haverford High School students were sent back to normal class activities at 9:50 a.m. this morning, Monday, January5, 2015 after a student reported a threat delivered via another student to the school's principal, Dr. Nesbitt. Facebook lit up this morning with parents searching for information after receiving texts from their students currently told to "shelter […]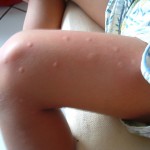 I love my town. And its mosquitos love me. Endless Love H-Town is a fantastic place to live. The people are great, the lawns are all squared away (for the most part) and we've got plenty of good bars lying around. The only thing I hate are the mosquitos. When I say they are a pain […]
Being Human in H-Town
Looks like Dr. Keilbaugh is retiring. Chester County Intermediate Unit seems to be the go-to group for this kind of search. Guess what! You get to weigh in. Please see the flyer for open forum times and dates.
Recent Happenings
The Friends of Haverford Trails sent out a how-to email with a step-by-step guide using Google Maps to highlight bike routes in the region. Here's how you do it (all quoted from the Friends of Haverford Trails email newsletter): The "Bicycling" layer of Google Maps highlights three types of facilities: readily bikeable trails, dedicated bicycle […]
Stars are falling, angels are being stuffed into boxes, and lights are going out. It's the de-christmas-afying of Haverford Township. We're making better progress today than we predicted. What we thought would be a 3-day takedown will probably only amount to 2 broken days' worth. We've gotten everything off the upstairs tree and everything that […]
Guess this doc in Clifton, NJ (one of my husband's many hometowns) is running afoul of the law over his Halloween display. You read that right. Halloween. Not Christmas. How's that for scary? The bar's been raised while I was napping. That guy's almost arrested because of Halloween decorations and I have yet to bring […]
For the past year or so, my fellow parents and I have noticed an epidemic of mismatched socks on the toes of our teens. The kids around here wear contrasting hosiery with pride. Like most parents, I poke my progeny for clues to keep me up-to-date on the latest trend amongst the teeny-bopper set (<-ha! […]
Just got an email from the Haverford Middle School. Turns out the NFL isn't the only organization with a bacterial problem. A student has been diagnosed with MRSA (methicillin-resistant Staphylococcus aureus, colloquially pronounced "MERR-sahh" by the medical community). This is a very strong, antibiotics-resistant bacterial infection that can kill people. Although the numbers of deaths […]
New Here?
Both Chatham Park and Haverford Middle School PTOs sent emails asking for us to sign up our Giant cards to the A+ Rewards program. The emails pleas have been a bit on the desperate side, containing reports of low sign-up numbers so far. We here at Havertownies are typical Haverford Township residents, which means, we […]
A question came up in Facebook about how to lend e-books from the Haverford Township Free Library (HTFL). We're here to help. Here's what you need to know to get yourselves all up & e-booky today. Things You Need: An Internet connection (doesn't have to be great. HTFL has free wireless) Library card (take a […]
Mommies Playgroup One nice summer morning back in 2007, I went over to a lady's house in the Oakmont section of town for a playgroup set up by a mothers support network. I had met the playgroup ladies, all with 1 year old sons like me, a few times previous at other events. I was […]
What.The.He–??
It may seem like mischief night has come early to H-Town, but what's really happening is some good ol' fashioned school spirit, in the form of bathroom tissue. Any trees on your street look like this lately? Haverford High School's Fords (Yes, they are named after the original car. Go figure) are a fun […]
 CURB APPEAL Over on his blog Abominations, local author and college prof Marc Schuster tells of an SUV knocking the hell out of his rock retaining wall. It is the second of such incidents that we've heard about this Spring. Go on over to Marc's blog to read between the lines and hear the angst that […]
This may come as a shock to most of you, but some of us Townies didn't grow up here. While my family has long historical roots in Haverford Township, I didn't move here until 14 years ago. One thing I loved about HT is the walkability of it (walkscore.com gives the 19083 an outstanding score […]
Dr. Nesbitt, principal of the Haverford High School, sent out a robocall this evening to all HHS parents. The message states that a pencil-scrawled threat of a bomb going off in the high school set to detonate tomorrow at 12 noon was found in a bathroom stall today. Dr. Nesbitt made a note of the […]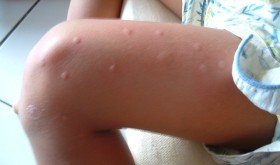 I love my town. And its mosquitos love me. Endless Love H-Town is a fantastic place to live. The people are great, the lawns are all squared away (for the most part) and we've got plenty of good bars lying around. The only thing I hate are the mosquitos. When I say they are a pain […]
Both Chatham Park and Haverford Middle School PTOs sent emails asking for us to sign up our Giant cards to the A+ Rewards program. The emails pleas have been a bit on the desperate side, containing reports of low sign-up numbers so far. We here at Havertownies are typical Haverford Township residents, which means, we […]
Haverford High School students were sent back to normal class activities at 9:50 a.m. this morning, Monday, January5, 2015 after a student reported a threat delivered via another student to the school's principal, Dr. Nesbitt. Facebook lit up this morning with parents searching for information after receiving texts from their students currently told to "shelter […]
The letter below has been making the rounds on Nextdoor.com and local Facebook pages. It is from Lt. Charles Moore from the Haverford Township Police Department and addressed to his boss, HPD's Chief Carmen Pettine. It contains information about the ongoing investigation of the burglaries that have plagued H-Town as of late. We here at […]
On September 12 "7th Heaven," a select chorus of Haverford Middle School 7th & 8th graders, performed the National Anthem at the Phillies' game! Congrats to Jackie Serratore, 7th Heaven's coach, and to her students! HMS sent some official pics for Havertownies to share:
It may seem like mischief night has come early to H-Town, but what's really happening is some good ol' fashioned school spirit, in the form of bathroom tissue. Any trees on your street look like this lately? Haverford High School's Fords (Yes, they are named after the original car. Go figure) are a fun […]
See all posts in all categories